About Myself
My self-summary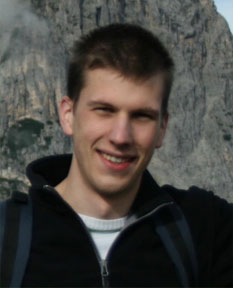 CV
I'm Bert and i would describe myself as following:
calm,
calculated
open-minded
stable
creative
motivated
punctual
closed
thoughtful
optimist with a hint of realist
...
What I'm doing with my life
Just finished college as industrial engineer in computer software.
Now starting second Bachelor degree in New Media and Communication Technologies.
I'm really good at
programming
drawing
swimming
debating
problem solving
improvising
technology
English
...
The first things people usually notice about me
strange ideas
amusing
polite
held back
Favourite books, movies, shows, music, and food
books:
The Ringworld by Larry Niven
Da vinci code
Angels and Daemons
The eternal war (comic book)
movies:
I, Robot
The saint
Inception
Limitless
The Shawshank Redemption
The pianist
Fight Club
Forrest Gump
Le fabuleux destin d'Amélie Poulain
La vita è bella
Music:
Three Days Grace
Placebo
Nickelback
...
Food:
peaches
pineapple
chicken
sausage
scalloped potatoes
backed potatoes
tomatoes
cucumber
no fish
The six things I could never do without
Internet
my comfy bed
my power to reason
challenges
I spend a lot of time thinking about
the future
philosophical ideas
machines to do all the boring stuff for me
mathematical riddles
My work credentials

download
CV
Education:
Industrial sciences

Highschool VTI Roeselare from 09/2001 until 06/2007

Master of science in Industrial sciences: Information Technology

College Gent from 09/2007 until 09/2011
Work experience:
Interim programmer

Smart Telecom from 01/2011 until 06/2011
Skills:
Dutch
French
English
Programming

Java
C++
C#
VB.NET
HTML CSS

Programs

Word
Excel
Photoshop
Dreamweaver
Flash / as3
Autocad